9 sheep and 10 chickens died in the fire
The fire occurred in the district of Hacıosmanlar Gölcük Mevkii at noon. According to information obtained, the stubble in the field where the harvest was completed caught fire for an unknown reason. The citizens who saw the flames rising from the field reported the situation to the emergency call center 112. Following the notification, teams from the Seydikemer Fire Department of the Muğla Metropolitan Municipality and the Directorate Regional Forest of Muğla were sent to the region. The crews, arrived on the scene in a short time, brought the fire under control after a long struggle. While 100 acres of harvest stubble, 400 straw bales and around 5 timber sites were burned in the fire, surrounding olive trees and fruit trees were also damaged. In addition, 9 sheep and 10 chickens were burned and perished in the blaze.
The investigation of the incident is ongoing.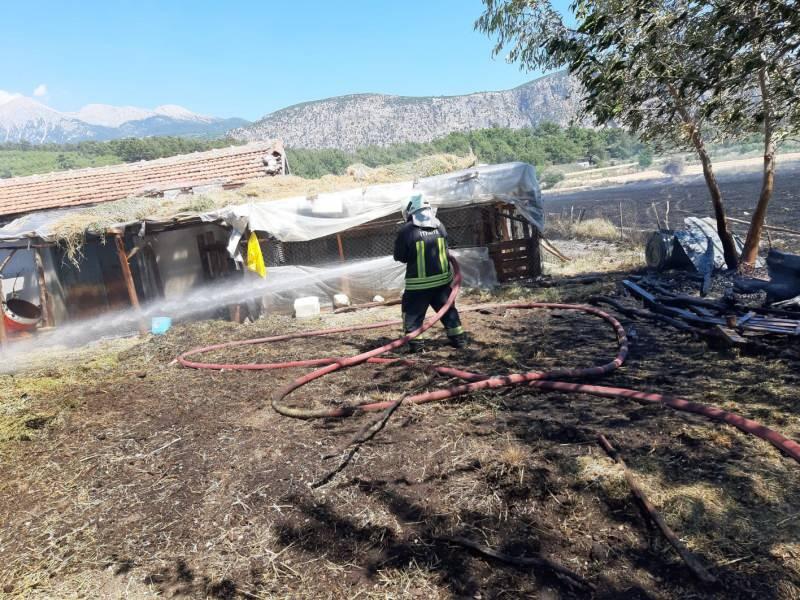 SOURCE: HA