A minibus and a van collided in Ordu! There are a lot of injured
The minibus with license plate 66 FK 246 under the direction of Sezgin Doğan, going from Ünye to the direction of Samsun, collided with the van with license plate 52 AAR 050 under the direction of Nurhan Durmuş ( 44) at the TOKİ junction.
Aynur (40), Kaan (14), Şevval (15), Yavuz Selim Doğan (5), Hüseyin Güdek (50), Murat Sül (39), Senai Karayiğit (42), Kemal Karayiğit (48) were the same family as drivers in the accident. , Murat Zengin (46), Harun Aydoğdu and Murat Ateş were injured.
The injured were transported to district hospitals after the first intervention of the 112 emergency service teams.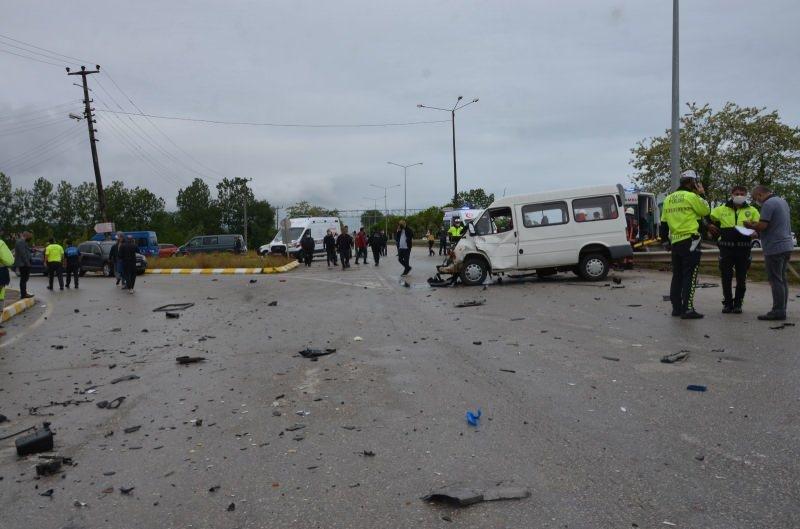 Due to the accident, the Samsun Ünye direction of the Ünye National Coastal Road was closed to traffic for some time while taking security measures.
While traffic is secured from various roads in the area, crews continue to work to collect vehicles.
SOURCE: AA