Concrete block overturned on a construction machine during demolition in Avcılar
The incident happened around 9:00 a.m. in Gümüşpala district, Savaş Street. In the building, which is located on the street and was demolished as part of the urban transformation project, the operator of the construction machine was knocked down on the concrete block construction machine during the demolition of the upper parts .
Seeing the incident, other employees rushed to help the operator. Upon notification, health, fire and police teams were dispatched to the scene. The operator removed from the construction machine was handed over to the medical teams. Yahya Dündar, a construction machinery operator, was taken to hospital by ambulance.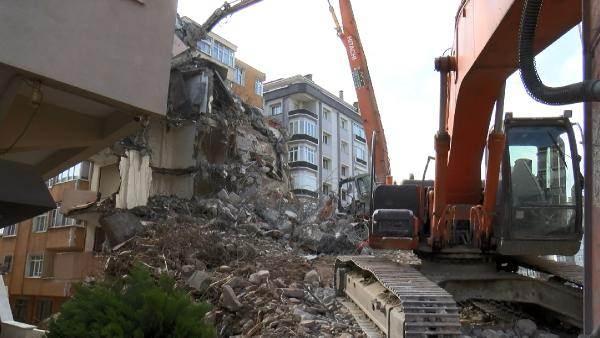 As we learn that the operator was seriously injured, police and police teams took precautions by pulling a tape around the building where the demolished building was destroyed. One person who saw the incident said, "There is demolition work here. It comes over the concrete block while it is working. It was in poor condition." He spoke.
SOURCE: given