Historic building in danger of collapsing goes up in flames
On March 19, the wall of the historic 2-story building in the Osmangazi district collapsed during the construction of the nearby foundation.
The disaster was averted by the absence of people in the downstairs cafeteria when the wall of the historic building, which bore a "First Safety at Work" sign, collapsed. A fire broke out in the same historic building around 9:00 p.m. for an unknown reason. A large number of police and firefighters were dispatched to the scene at the request of residents of the neighborhood who realized that a flame was coming out of the historic building. While police teams were taking security measures in the surrounding area, firefighters responded to the blaze.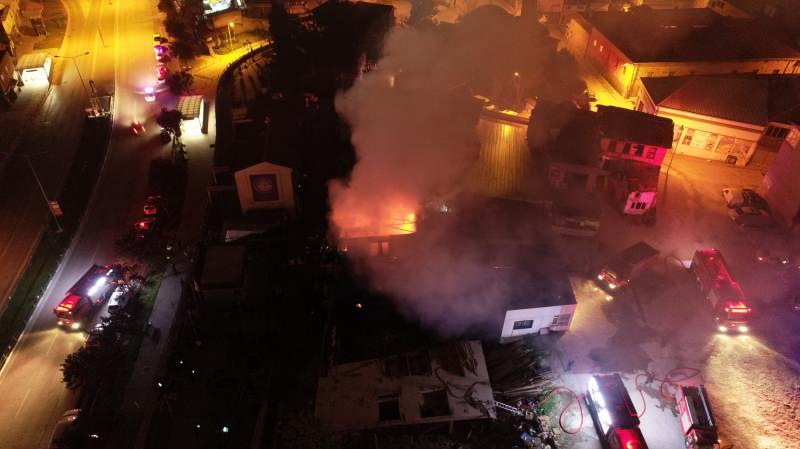 VIEW FROM THE AIR
The fire that broke out in the historic building in Bursa was also seen from the sky with a drone. In the pictures; There were times when the flames increased again from time to time as fire crews continued to respond to the blaze. 12 fire trucks, 36 firefighters responded and efforts to extinguish the fire continue.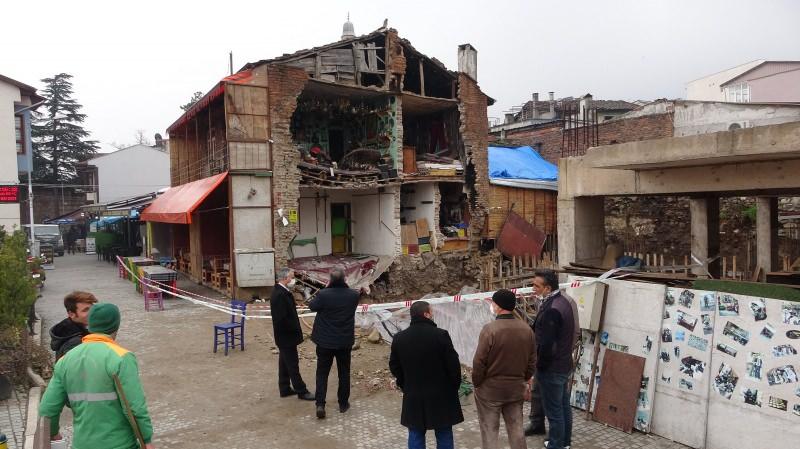 12 FIRE EXTINGUISHED WITH RESPONSE FROM FIRE STAFF
Last month in Bursa, the fire at the historic 2-story building, which was in danger of collapsing due to construction work next door, was completely extinguished in about 2 hours after 12 firefighters intervened. Police teams have opened an investigation into the fire allegedly caused by the arson.
SOURCE: given